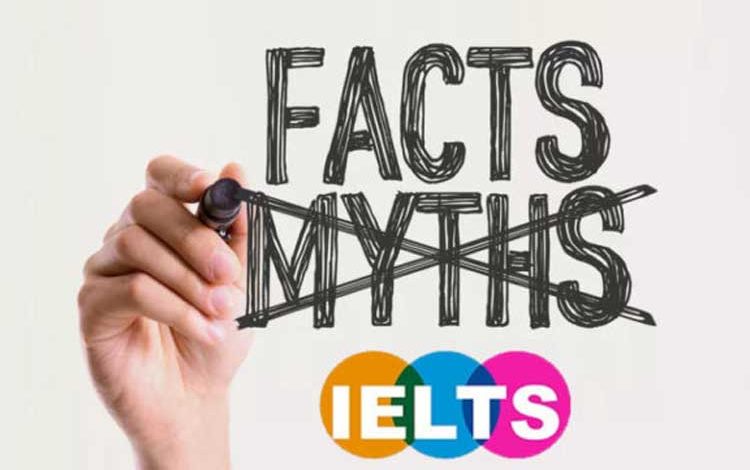 IELTS Exam Rumor
The IELTS tests are considered to be the most authentic, best structured and most accepted test of "English language proficiency". In real-life situations, we have seen more than often that "famous people" have to suffer the pangs of fame. In all walks of life, it is an accepted truth that 'fame' follows 'infamy', naturally, IELTS 'fame' is not spared. As IELTS is not the only such test, the battle is still on to master it. Let's know IELTS exam rumor that roam in the atmosphere.
Much of the world's population is still "skeptical" – regardless of their literacy level, language or otherwise. Therefore, a rational and analytical discussion of the "false rumors" that roam the air is necessary to prevent people from being mistaken.
Don't Believe IELTS Exam Rumor
What are the Rumor in IELTS?
Qualifying via IELTS is almost impossible: IELTS is of course difficult and it is meant to be, as it is the most accepted test for testing a candidate's "ultimate proficiency in English". Therefore, to achieve a good "group score", applicants must have extensive preparation. But that doesn't support the myth at all. What does the data suggest? Each year, approximately 2.5 million candidates take the test, from no less than 135 countries around the world. A large part of them also come from non-English speaking countries. The percentages of successful candidates are by no means negligible. So the IELTS test myth is just a buzz and nothing else.
Non-Native Speaker Rumor in IELTS
It's not possible for a non-native speaker to get a good band score: again, this doesn't match the data. Thousands of young aspirants from a number of non-English speaking countries including India achieve great results every year. A good number of IELTS test aspirants get even higher scores of 8 / 8.5 or 9. As a result, there is no reason to even discuss the myth.
All Countries Have an IELTS Test Center
If a candidate is only from their home country, they may score high: typically, candidates take the test from their home center. However, not all countries have an IELTS test center. Naturally, in such cases, candidates must travel to the nearest test center in a neighboring foreign country. Not being able to take the test from its home center could make a handful of candidates nervous and prevent them from doing well on the test. But the IELTS authority has nothing to do with it and they are fair for everyone. Hundreds of sincere and eligible applicants are often seen to come out successfully even while taking the test from a foreign center. Thus, the myth does not hold for candidates who are mentally strong enough to ignore the question.
Write Long and Huge Answers
The more I write, the better for my score: A very dumb myth. At each stage of the tests where candidates are required to write answers. Also, "word limit" instructions are given clearly. Let's be a bit more specific – When candidates are asked to answer a question . He would see a relevant instruction such as – "Write in no more than 3 words". Again, the instructions are given clearly in the case of the writing test task 1. Also, "Write in at least 150 words" and in the case of the writing test task 2 – "Write in at least 250 words ".
Now, if a candidate wrote with words "less", they would lose points. But, this does not earn extra points and may even result in a loss of points. If a candidate exceeds the word limit by more than 50 words, they will be penalized. Of course, it's no exaggeration to say that. As a result, it's just a lack of literacy to believe and spread such rumor.
Circus about Speaking Test
If I was able to make the examiner laugh, I would get a good mark on the speaking test: – Sorry, it's not a circus and you're not a clown. If you show up for the speaking test dressed properly and with a pleasant smile on your face and want the examiner to say "Good morning"/"Good afternoon", the examiner might feel satisfied. But making him laughs – doesn't that sound silly? The examiner's job is to check the candidate's expertise in "spoken English" and they are supposed to expect an eligible and serious candidate, not a prankster. Such "silly rumor" are not even worth discussing.
You Have to Speak like American to Study in USA
If I want to go to the United States, I have to speak like the American during the speaking test: – This is a completely false idea. Native Americans have their own mother tongue; to imitate them would be to mimicry. A candidate is expected to speak with a clear, perfect and unbiased "English" accent – He does not need to copy a typical accent.
I Should Always Agree With Any Opinion of the Reviewer
As a result, another bad design. During the test, if a candidate is asked to express his opinion on a subject, he should not try to guess "Which opinion would please the examiner". Rather, it must express a reasoned and reasoned opinion. Perfection in sentence construction, accuracy of grammar and spelling and of course substantiation of the opinion expressed, related to the topic would be judged and the candidate would receive marks accordingly.
If I Practice Questions From Previous Tests It Would Suffice
Not exactly! A few questions from previous tests may repeat themselves at times, but this should not be accepted as a prevailing rule. Practicing using questions from previous tests or sample questions would provide the candidate. Also, with realistic knowledge of the tests and is good for him, but not enough at all. If a candidate checks the questions from the last five consecutive tests, he would understand that the "myth" is just another misconception and sticking to it can lead to a disastrous result.
It's Easy To Cheat on Tests and Get Good Grades
This is arguably a very harmful myth and candidates should disregard it. IELTS tests are designed in such a way that there is no room for cheating. Anyone caught trying to cheat would be fired and not allowed to continue the test. Needless to discuss, in every way cheating is a crime and it leads nowhere. If a candidate harbors a desire in their mind to pass the test by cheating, it is best to try elsewhere.
As the best IELTS coaching in Agra I will suggest you don't believe in these IELTS Rumor as it can ruin your career. If you want to know about any doubt you should consult with some overseas education consultants as clear you doubt quickly.