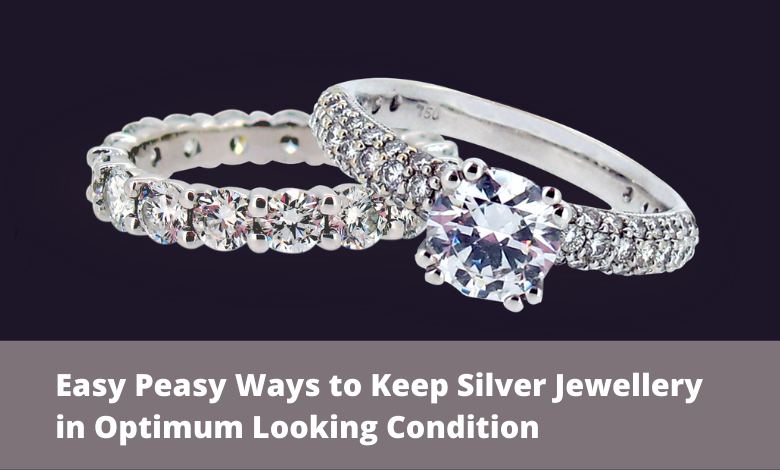 Silver jewellery can make you stand out from the crowd, and with just a little bit of care & a few tips and tricks, your sterling silver jewellery can shine & look like new for many years to come. Let's begin with two things you and your silver jewellery should run screaming from.
Ever used silver dips? Well, we recommend not to use silver 'dips' or liquids. The product works by dissolving the silver sulphide that can damage the silver jewellery's surface. Such cleansers will definitely give your jewellery a temporary shine, but the jewellery pieces are more likely to tarnish quickly. This will lead to more frequent cleaning of the pieces like Sterling Silver Stud Earrings.
Next comes toothpaste. Although toothpaste is mildly abrasive, it can help reduce the visibility of minor scratches. It can damage your favorite pieces like sterling silver blue opal necklace and scratch them while leaving a dull film if not used properly. In such cases, the best idea to remove scratches on your jewellery is to get it polished professionally.
Now let's take a ride to guide you through the cleaning basics.
If you have silver jewellery with no gemstones or pearls, then wash it in warm water with a mild detergent. Then, completely dry your jewellery piece with a soft, lint-free, or nonabrasive cloth before you store it
Ensure not to use your kitchen towel to dry your jewellery pieces like Sterling Silver Filigree Earrings as it is likely to scratch delicate finishes.
If you have accidentally discovered some older Sterling Silver jewellery, you can lavish it with warm soapy water and clean it gently with a soft natural bristle toothbrush to clean. Further, dry thoroughly. 
There are special silver polishing cloths that will make a perfect companion to your jewellery. Look for 100% cotton-infused clothes with special silver cleaners. They will effectively help bring your jewellery back to life. This will be done by essentially lifting off dirt, grease, and fingerprints. You just need to rub it over your jewellery, and voila, a blingy piece in front of you like a new one.
Gemstone Jewellery
When it comes to cleaning silver jewellery with gemstones, never use silver dip or ultrasonic cleaners with pearls, turquoise, opal, lapis lazuli, and other soft gemstones. Another notable point is that emeralds are particularly fragile & it is recommended to get them cleaned by a professional jeweller only.
Gold Vermeil, Gilded, Plated, & More Special Finishes
Gold vermeil, plating, and gilding are different ways of applying gold to other metals. These finishes are delicate to some degree and need to be carefully cleaned. In addition, the top gold plating will wear over time, so to ensure longevity ensure that you handle them with care. Avoid using harsh cleansers or polishing them too vigorously. Also, keep in mind any other exceptions for gemstones, patinas, enamels, and even other special finishes such as oxidized & rhodium.
Your Little Care Can Go a Long Way
Wear your jewellery at last after you are done with everything and are ready to step out. This is majorly because makeup, perfumes & hairspray can damage your jewellery. So, to avoid unnecessary contact with chemicals, wear jewellery in the finishing step.
Make it a point to never swim or shower in your jewellery. Detergents and cholorine found in pool water are the enemies of silver jewellery, and the harsh chemicals can damage the top coatings of your precious pieces.
Ensure that you remove all your jewellery before hitting the gym . Wrestling with a sterling silver blue opal necklace while doing the downward dog is not a good look anyway!
When by the beach side, then, you may want to show off your jewellery, but trust us, the direct sunlight, sand, and most of all the saltwater won't do it any favours. So it is advisable to save it to wow when having cocktails later.
Make it a habit to remove your jewellery when going to bed. There's nothing worse than being strangled at the best of times at night when you are in a deep sleep. Removing your jewellery helps prevent stress on delicate clasps fittings, thereby preventing any breakage.
Be a Storage Expert
Cool and dark spaces are favourites of Sterling silver jewellery. You must store all your Enamel Daisy Necklace and Earrings Set in an airtight jewellery box or soft pouches that can be sealed. Also, remember always to separate your pieces as they can scratch each other.
Don't throw away those little silica gel bags that turn in nearly everything you buy. They will be any product's great companion to help remove moisture, accelerate tarnishing, & create a little less waste in the world.
Give your cherished silver jewellery pieces a loving touch with a quick rub over with a lint-free cloth. You can even use a specialist polishing cloth after every wear & before you pop it away.
Coming to an end with the best tip- The more you wear your sterling silver jewellery pieces, the less care they will need. Obviously, now you won't find a better reason to wear your jewellery collection every day!